PEOPLE
IF YOU CAN PAY YOUR ELECTRIC BILL,YOU CAN AFFORD SOLAR
PLANET
JOIN US IN FIGHTING FOR A CLEAN FUTURE.
There is no better time to switch to solar
By providing this information, we can reach out to you and start the process.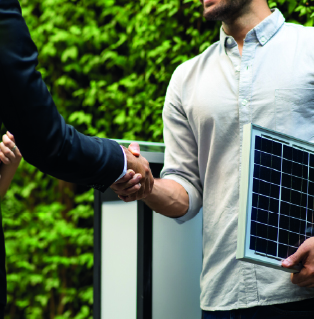 When we come out for a site assessment we take a close look at your roof, home placement, electrical connections, and roof shading.
Review & sign the contract
After your solar system is custom designed for your household needs you will have a follow-up with our solar specialist.
positive review Chico California We bought a house with a solar system last year that was installed by a company that is no longer in our area . We were having problems after the spring storms so we called jointhesolution to come look at the system. They were out the same day to fix it. The electrician had the spare part in his truck and we were up and running in a couple of hours. He also ran new wire for us at no charge. A good honest value and very nice people
positive review A friend of mine told me about the company and we had them out to give us a quote on a solar system to put on our garage. The salesman walked around our house and explained how everything would work. In the end, we had to much shade for solar . They let us know it would not be a good investment for us . We spoke to another company and they tried to sell us a system that would have not been a good fit. We appreciate the honesty from join the solution. I would recommend them to my friends.
positive review We have looked at solar a couple of times in the last few years. join the solution gave us the best price for a system and were able to answer our questions and put the solar panels where we wanted them. They have a $400 referral program and we have already made almost $1000 referring our friends. The salesman was very nice and brought us a bottle of wine when he came to explain how the solar works.
positive review A friend of mine at the city of Austin recommended this company because they have been working in solar for a long time. They were Knowledgeable and gave us a good straightforward price. They were able to set up financing for us at the dining room table. It was an easy process and the company is highly professional. We are excited to be getting a solar system on our house.
join the solution did a good job !! Our last bill was -$1.00
positive review Anyone don't need to be a finance expert! They will help everyone to analyze financial resources and will provide with a detailed report tailored to your electricity consumption.
positive review Our neighbor bought a system from join the solution last year and have been very happy. We had them out and they explained everything to us. The loan and contract processing was fast and painless. A great experience.
positive review Truly Experts in their fields
Check out what your neighbors are saying about us.
You Deserve Award-Winning Service!
Stay Up To Date About Solar Energy
We look back at our defining events of the year and the photos that captured them. By Sharon Chen+ FollowDecember 9, 2021, 12:00 AM CST This
Read More »
By Kelsey Misbrener | December 8, 2021 On Dec. 8, President Biden signed an executive order that demonstrates how the United States will leverage its scale and procurement power to
Read More »
See if You Qualify for Solar Now!
There is no better time to switch to solar